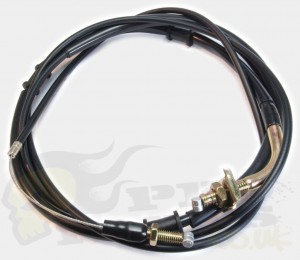 CONTROL CABLES KENYA LTD
is situated on Dar es Salaam Road Industrial Area 1st floor,Wananchi Building , next to African Banking Cooperation Nairobi Kenya. We are specialized in Automotive repairing of Cables:
Gear Selector
Accelerator Cables
Speedo Meter Cables
Hand Break Cables
Clutch Cables
Window Winders
Industrial Safety Products.
Our workshop is well advanced with the latest machines. We work on the cable sample provided by customer and within an hour the cables are ready for collection.
We understand the requirements of our business, corporation and appreciate that sometimes things just need to be done in a hurry. That's why we make it so simple for you. Contact us